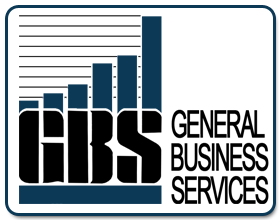 TIRED OF PROJECTING YOUR BUSINESS FINANCES BASED ON WHAT'S IN THE BANK?
WE GET IT.
AND WE CAN HELP.

Strategic Advisory and CFO Services
Let's rediscover (together) the power of having the right information at your fingertips.
At some point, your business will reach a point where it would benefit from the advice of a full-time Chief Financial Officer, but you won't quite be ready to spring for the near $100,000 price tag (plus bonuses and benefits).
Congratulations if your business has reached this point!
We are pleased to be able to offer you the benefits of a CFO without the hefty price tag. Our Virtual CFO and Advisory services provide you that valuable financial advice at a fraction of the cost – a perfect bridge for this stage of your company's growth.
Increased ease at knowing an expert is on the team overseeing and protecting the financial side of your business
More time to focus on your business growth – developing new services, attracting new customers, and dealing with other core business issues.
An enhanced understanding of the financial side of your business, giving you the power to manage the hard and true numbers of your financial picture to obtain the best benefit for your business.
An expert to help guide you through tough business decisions and to help you clarify your business plan.
A specialist who will train and manage your accounting staff, leaving you with one less aspect of the business to absorb your valuable time.
Enhanced budget preparation and monitoring.
Profitability analysis per type of products and service lines your business offers.
Tips and strategies for saving on taxes.
Assistance in long-range planning and the development and prioritization of goals.
A dedicated member of your team to interact with bankers, attorneys, vendors, etc.
Someone to review and negotiate everything from insurance policies to financing options and rates.
The development of accounting procedure manuals.
Implementation of collection advice policies and procedures.
Analysis of everything from equipment purchases to expansion plans and mergers and acquisitions possibilities.
Have always trusted to perform my tax returns. Have always had exceptional service. I would highly recommend for businesses and personal taxes and record keeping.
Been doing my taxes with this business for years now, would never think of going back to the big national companies. Much more knowledgeable here and friendly too. Personal and private.
Mick has been our CPA for many years consulting and preparing for our construction businesses & personal taxes. We appreciate that he continually keeps us informed of the changes that will be made for the present year. Thanks Mick!
Since i moved to Nebraska, i have been filing my taxes here. Plus the charge is reasonable. One of the best financial businesses I've been to.
Looking for Advice
You Can Trust?