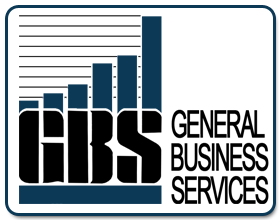 Looking for advice you can trust from an Accounting Professional in the Tri-Cities and Kearney Area?
WE GET IT.
AND WE CAN HELP.

Strategic Accounting Services
Don't Waste Your Valuable Time on Accounting or Bookkeeping…
Give Yourself Time to Do What You Do Best – Go Out and Get More Clients!
Most small business owners waste valuable time attempting to manage finances and keep up the accounting and bookkeeping end of their business, but the successful small business owner knows spending more time on work means generating more profit.
Leave the tedious, time-consuming job of bookkeeping and accounting to the professionals!
Monthly or quarterly, depending on the size of your business and your specific needs, we will take care of the following accounting and bookkeeping services, which benefit your business in the following ways…
Bank reconciliation…
Identify lost checks, lost deposits, or unauthorized wire transfers.
Detect and prevent embezzlement of funds from within your business.
Track your business growth and manage your cash effectively.
Protect yourself from bank errors, fraudulent checks, and other financial crimes directed toward your business.
Income statements…
We will provide you with regular profit / loss statements that will help you track the operating costs of your business.
Understand what areas of your business are over / under budget and identify the specific areas that need attention to keep your business profiting.
Track increases in product sales or returns as a percentage of your sales.
Determine your current tax liability.
Balance sheets…
Gives you a snapshot of the financial health of your business at any given point of time.
Identify and analyze trends in receiving and payables and take prompt action to keep those trends going in a direction beneficial to your company.
Balance sheets, along with income statements, are the single most important elements for reporting to potential lenders and investors.
General ledger management
We can help you set up a general ledger system, or identify problems with your current ledger system, that will allow you to eliminate discrepancies and maintain accurate records for your business.
Plus:
Unlimited consultations,
Payroll management.
Tax planning and preparation.
Any number of a wide variety of financial services that would benefit your business.
Have always trusted to perform my tax returns. Have always had exceptional service. I would highly recommend for businesses and personal taxes and record keeping.
Been doing my taxes with this business for years now, would never think of going back to the big national companies. Much more knowledgeable here and friendly too. Personal and private.
Mick has been our CPA for many years consulting and preparing for our construction businesses & personal taxes. We appreciate that he continually keeps us informed of the changes that will be made for the present year. Thanks Mick!
Since i moved to Nebraska, i have been filing my taxes here. Plus the charge is reasonable. One of the best financial businesses I've been to.
Looking for Advice
You Can Trust?